GCompris is an e-learning tool to provide training exercises within and outside the classroom. It is a Free Software released under the GNU General Public License. It is multiplatform (GNU/Linux, Windows, Android, macOS), and can run on low power computers.
GCompris has been present for over twenty years in schools worldwide and offers more than 150 activities covering the main pedagogical domains, including:
Learning how to use a computer
Practising reading with activities to learn letters, words and lexical sets
Acquiring proficiency in math by practising numeration, arithmetic, measures and puzzles
Discovering the world through logic, the arts and music
Exploring science and humanities through experimentation, history and geography
Developing strategic thinking with board games
GCompris does not require an Internet connection, does not collect any data, and so strictly complies with the EU's General Data Protection Regulation.
Since the version 1.0, GCompris lets educators select the level of activities according to the skill of each child. For example, in an activity that lets children practice numbers, you can select what numbers they can work with, leaving higher and more difficult numbers for a later stage. Or in an activity in which the child has to order pictures chronologically, you can grade the activity for children who can only read numbers or make it harder for children who can read both numbers and words.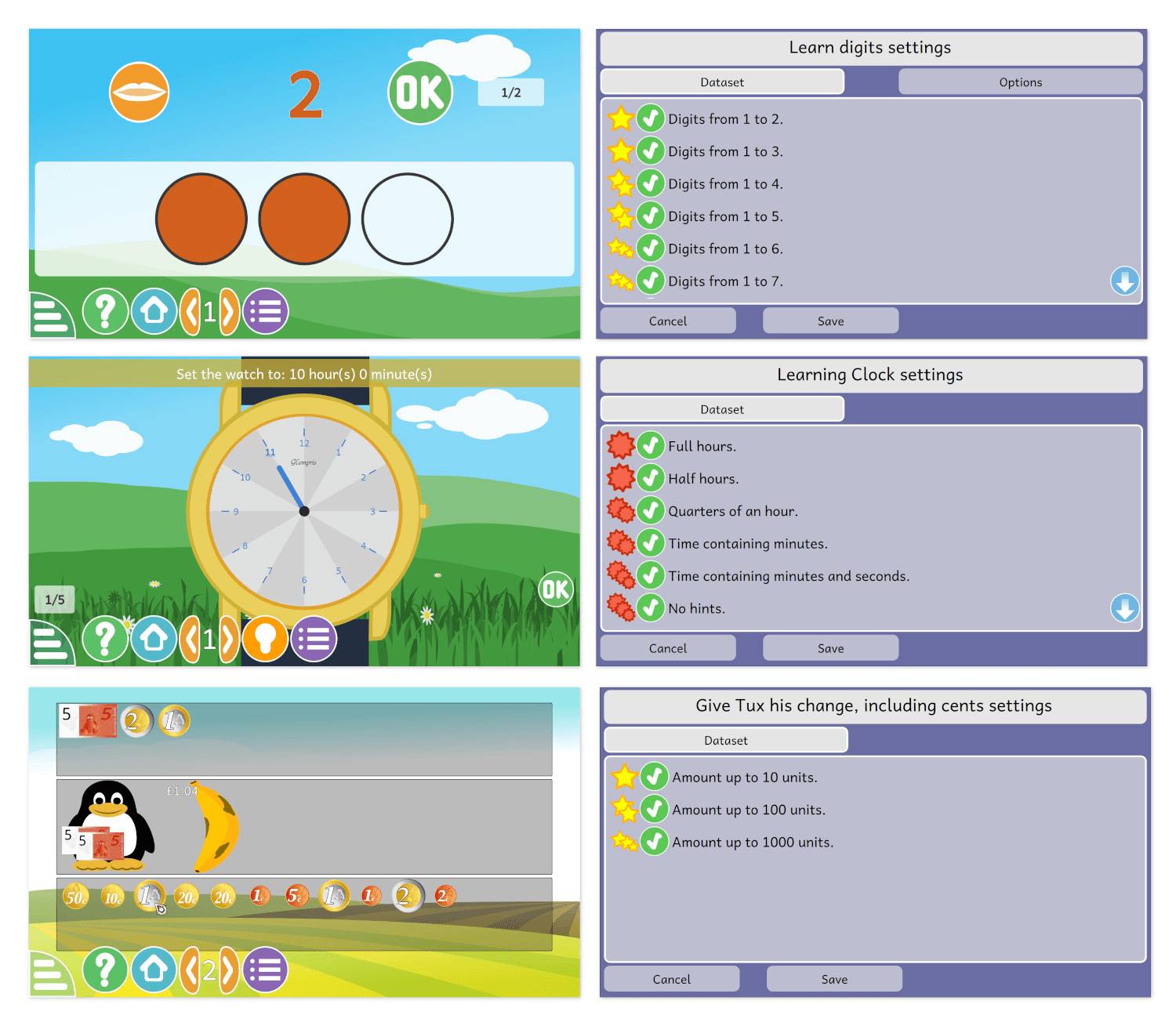 This grading functionality allows you to propose training exercises to pupils to practice mathematics, language, science and humanities. They will also be able to play strategic games to train their problem-solving skills.
To provide a solid pedagogical background, GCompris levels of activities have been based on the French elementary school curriculum, which defines what French teachers must teach in class.